Bio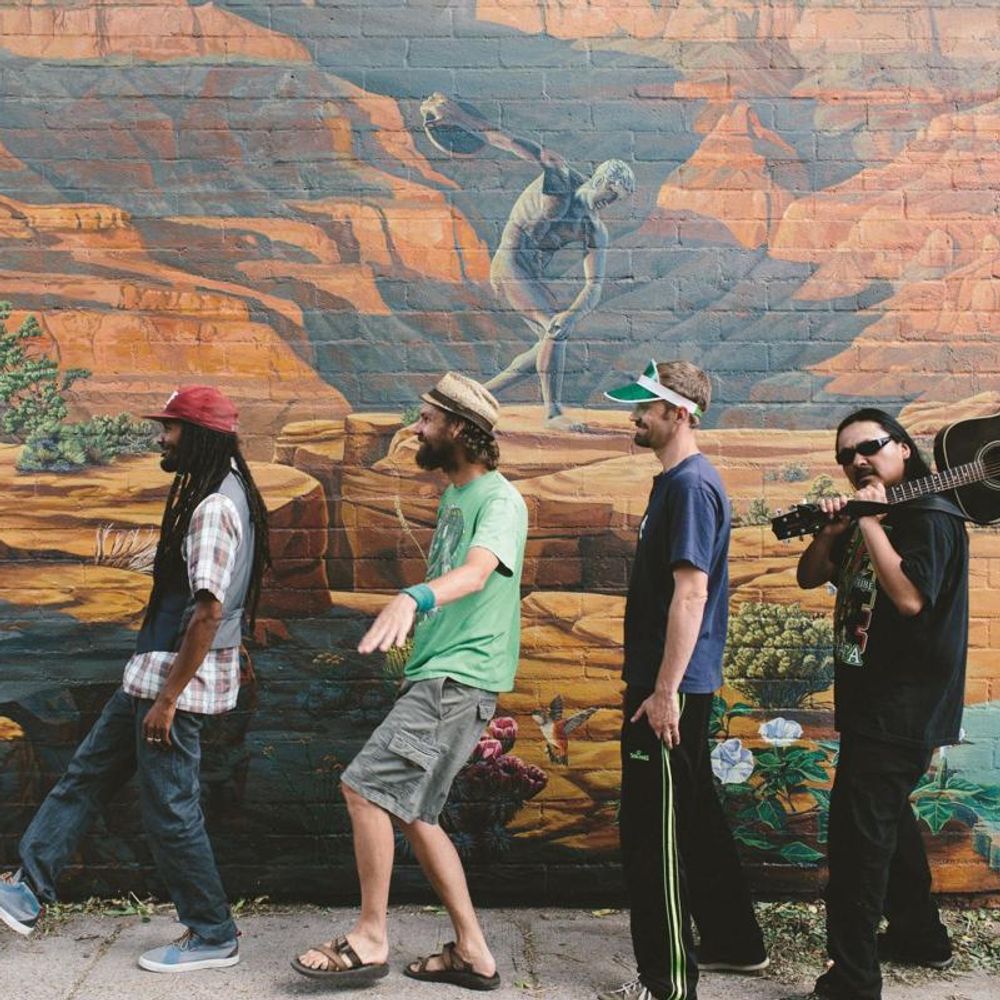 Summit Dub Squad
High Elevation Sound Flavor
Summit Dub Squad is a roots reggae / positive hiphop band from Flagstaff, IrieZona.  The musically and cultrally diverse group pulls fans and new listeners in with undeniable grooves and thoughtful lyrics.  With 5 self-produced albums of original music and a myriad of classic cover songs, the band takes pride in never playing the same set twice, ensuring a fun, upful, and exciting experience, for both band and audience, every time they perform.

From dive bars and benefit concerts, to festivals and livestreams, SDS is sure to get people listening, smiling and dancing.  An anchor in the local Flagstaff music scene since 2005, the Squad has also traveled throughout the greater Southwest US, from Denver to Rosarito, Mexico, San Diego to Albuquerque,  in notable places such as Telluride, Moab, and Sedona.

The band has warmed stages for a slew of reggae legends [The Wailers, Lee 'Scratch' Perry, Israel Vibration, Culture,King Yellowman, Pato Banton], and more contempory groups [including Katchafire, Groundation, The Dirty Heads, MatisYahu, Fortunate Youth, The Green and Synrgy], as well as non-reggae acts [Lyrics Born, Sierra Leone Refugee AllStars, Buckethead, and Michelle Shocked] with their own signature style dubbed: High Elevation Sound Flavor.

Their energy is infectious and the message inviting, with peace, love, unity and respect at the core of their DIY mantra. The Summit crew is livicated to fostering a world were social and environmental justice are at the forefront of the conversation on the road to One Love Humanity.  
Summit Dub Squad is always evolving and looking forward and is ready for a bright future continuing on their musical journey. Please check out the music tab for all of the tunes, and sign our mailing list to get updates on shows, new releases and merch!  Bless up!.